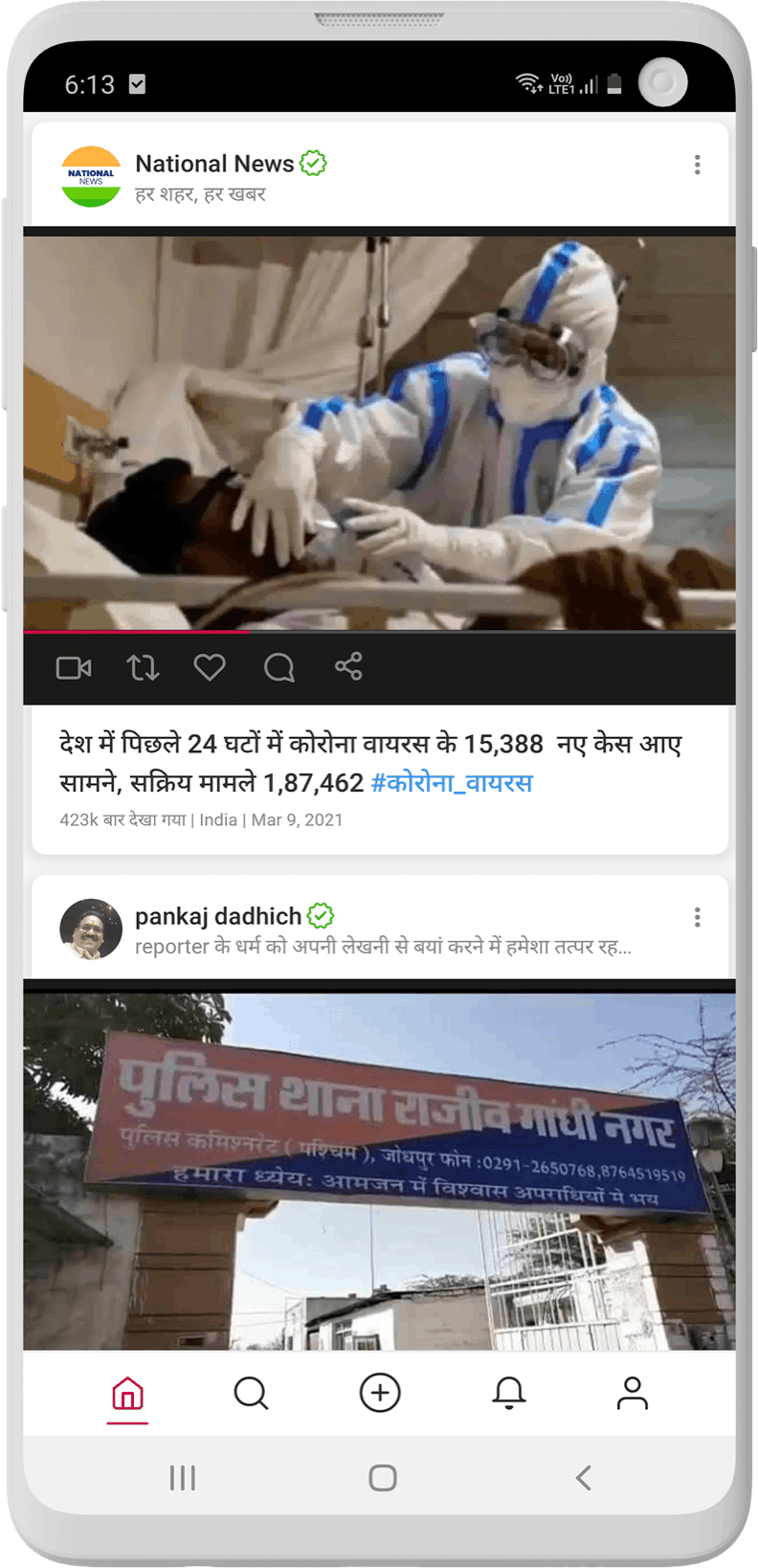 Being developed as a location based social networking platform for hyperlocal information, content, updates, jobs, events, religious and cultural content etc.

Public App is India's largest location-based social network with over 50 million active users and one million videos being created every month. The app allows people to record and share happenings around them enabling real-time local updates. It is available in all major Indian languages including Hindi, Bengali, Punjabi, Telugu, Tamil, Kannada, Malayalam, Odia, Assamese, Gujarati, and Marathi.
Download App
Content aggregation platform which provides links/access for articles sourced from various third-party publishers to its users (based on their preferences).

Inshorts is India's highest-rated and #1 English news app, with more than 10 million users on its platform. The app curates the most significant news items of the day, across categories like national, world, politics, business, sports, technology and entertainment, in just 60 words with a link to read the stories that interest them, in detail. Inshorts also continues to be India's highest-rated news app on Android since January 2014 with a rating of 4.6, and has more than 3 billion page views per month.
Download App